Hot Blood - Fear of a Unified Public
$

20.00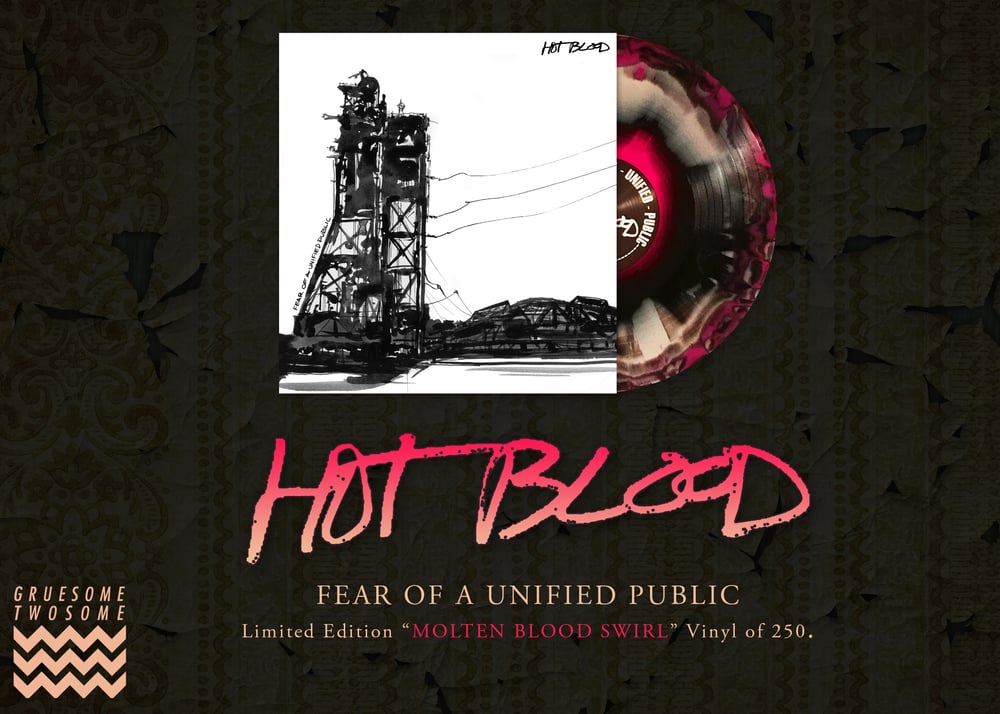 Stream it then buy it!
Hotbloodnj.bandcamp.com
LTD ED 250 FIRST PRESS
"Molten Blood Swirl"
Scathing, no bullshit, tear your stereo apart. This is Hot Blood's "Fear of a Unified Public" and no one is going to be saved.
Fear of a Unified Public is different than anything we've ever done. I wrote songs and lyrics that were deeply personal, wrote up guitar parts for each of us, and laid down recordings with Chris Pierce. It was a dream fulfilled to do what we did. Then, I fell two stories. I broke everything below my left knee into what my initial surgeon told me was " way beyond repair and a textbook case for amputation".
I was in the hospital, and had to put everything on hold. Having to stay there for two whole months, miss Punk Rock Bowling, and have ten plus surgeries ay specialty hospitals was certainly not in the plan. With a lot of luck (and a lot of genius medical help) on my side, I made it out. Immediately i played with Nick olivieri, of the Dwarves, and his band Bloodclot (same night I got out)and Negative approach. I was strongly advised to ease slowly back into playing gigs. Then again, when you're offered chances to play with your heroes, its difficult to say no. So I didnt.
Needless to say, it's been difficult. It's been a mother fucker. I almost lost my leg, I may forever have this limp, but that's not going to stop me from getting out there and lighting it up at our shows because there is nothing more exciting to me than that.
- Mat Kiley